A research team at Edith Cowan University (ECU) is about to start testing MindPod, an immersive animated gaming experience, for its potential to aid people with a variety of neurological conditions such as stroke and multiple sclerosis (MS).
The research is the first in a series of projects funded by MSWA, in partnership with ECU.
What's MindPod?
Created at Johns Hopkins University, MindPod is composed of a screen featuring an animated game which works together with a motion capture system. An exoskeleton encapsulates the arms of the participant to provide extra support.
In the game, the participant is responsible for the life of a dolphin called Bandit. During each session, players use whole arm movements to guide Bandit through various scenarios to complete tasks like catching and eating fish and swimming away from sharks.
The task of promoting the recovery of motor skills in the upper body and related cognitive functions can be hard. The main purpose of MindPod is to make the task at hand more enjoyable. In addition to piquing the participant's interest with a game, MindPod's exoskeleton also physically supports the participant.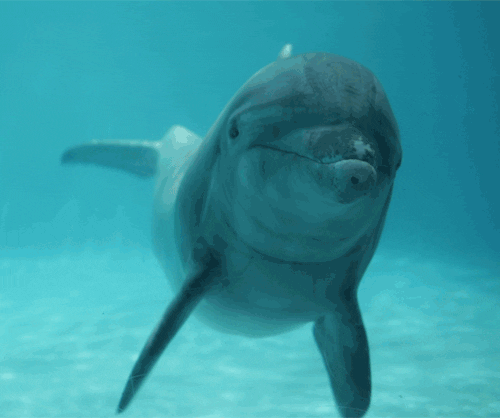 The spring-operated exoskeleton comes in the form of a vest that is worn by the participant.
"It takes a bit of weight off the arms, which makes it easier to move," explains Dr Onno van der Groen, Postdoctoral Fellow at ECU's School of Medical and Health Sciences.
So, gaming is good?
"We know we need high-dose, high-intensity therapy to improve arm function," says Onno.
"So it's designed to be engaging in order to boost the mind and arm function and the amount of training that people do."
In the trial, participants have to exercise their upper bodies for 90 minutes at a time, three times a week for 7 weeks. It's no mean feat.
But when you say participants will be guiding a dolphin for 90 minutes at a time, three times a week for 7 weeks? Well, it sounds like a whole different story.
The project is a clever way to keep both the mind and the body active. And Onno predicts it could also have positive effects on an individual's attention, balance and mood.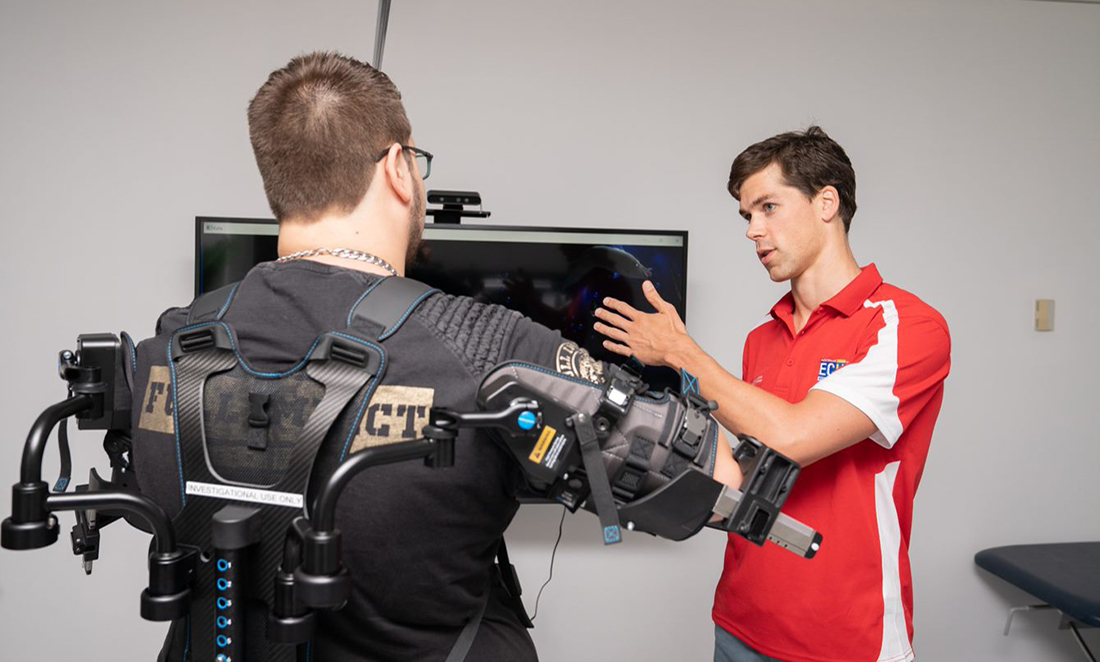 But does it work?
The research team at ECU are still at the initial phase of a feasibility study for the MS trial so no data is available yet. However, another trial they are working on involving stroke patients has started showing some promising results.
"[One participant] wasn't able to hang out the washing before the trial. After 20 weeks, she was able to do it."
The observation is yet to be investigated further for any changes in neural pathways, such as capturing MRI scans. But according to Onno, it is a promising sign of changes happening in the brain.
where to from here?
Access to equipment like MindPod is currently limited. However, Onno sees a future in which these tools become a common feature of rehabilitation hospitals where patients can complete training after hours – on porpoise – and have fun while doing it.
"Maybe in the future, it's like a Timezone ward for neurological rehabilitation!"
It's a promising prospect.