Ever looked at a plant in the ground and wondered how or why they got there?
Probably not, but it's a lot of what botanists do.
And there's one plant in WA that's left scientists with more questions than answers: the elusive Western Australian underground orchid.
Also known as Rhizanthella gardneri, this orchid lives subterraneously, only slightly popping up out of the ground to display a small, hidden red flower.
Now that's niche.
Mark Brundrett, who worked on a paper back in 2011 about the species, says the orchid is even considered unusual by those who studied it.
"It's a very strange species in all our concepts about evolution of species," he says.
Life ain't always greener
Unlike almost every plant you can think of, Rhizanthella gardneri doesn't have any green parts. Mark says it's lack of colour is down to a complex three-way relationship with broom bush (from the Melaleuca genus) and fungi.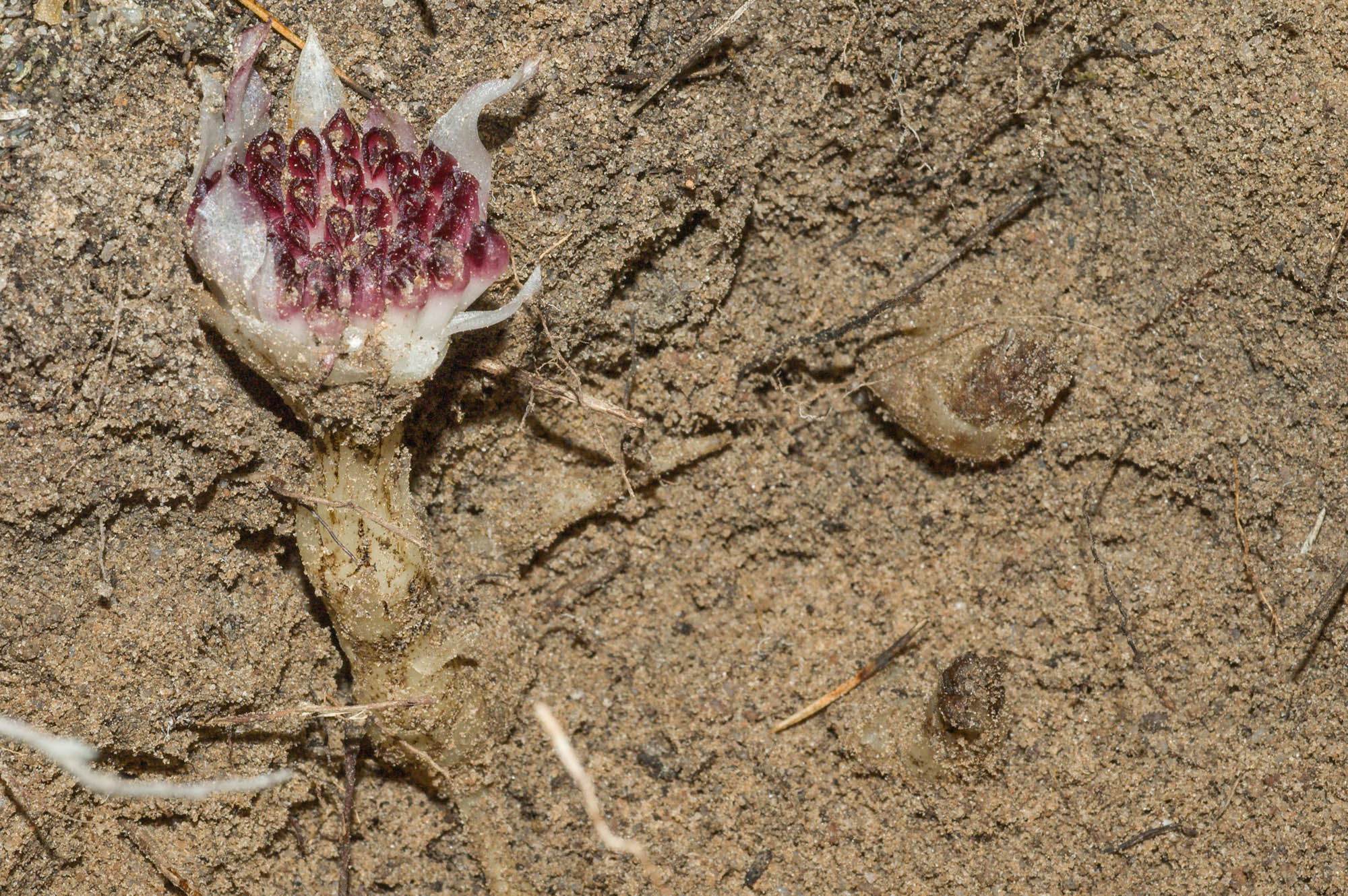 "There's a fungus that is shared between the broom bush, which is a shrub that the orchid grows under, and the orchid itself," Mark says.
"It transfers nutrients very quickly from being carbon dioxide in the air, to being sugar inside the broom bush shrub, and then within a few hours its in the underground orchid".
But that relationship is pretty one-sided.
"The underground orchid has no way of repaying anything for its food – it's a parasite".
So, the orchid has no need to be green, because it doesn't photosynthesise. It gets all the food it needs from the fungi.
Following the fun-guy
Orchids often have a symbiotic relationship with fungi, but why the underground orchid has brought in broom bush for extra support is largely unknown. Mark says it could be because the broom bush also uses the fungi to obtain its own nutrients.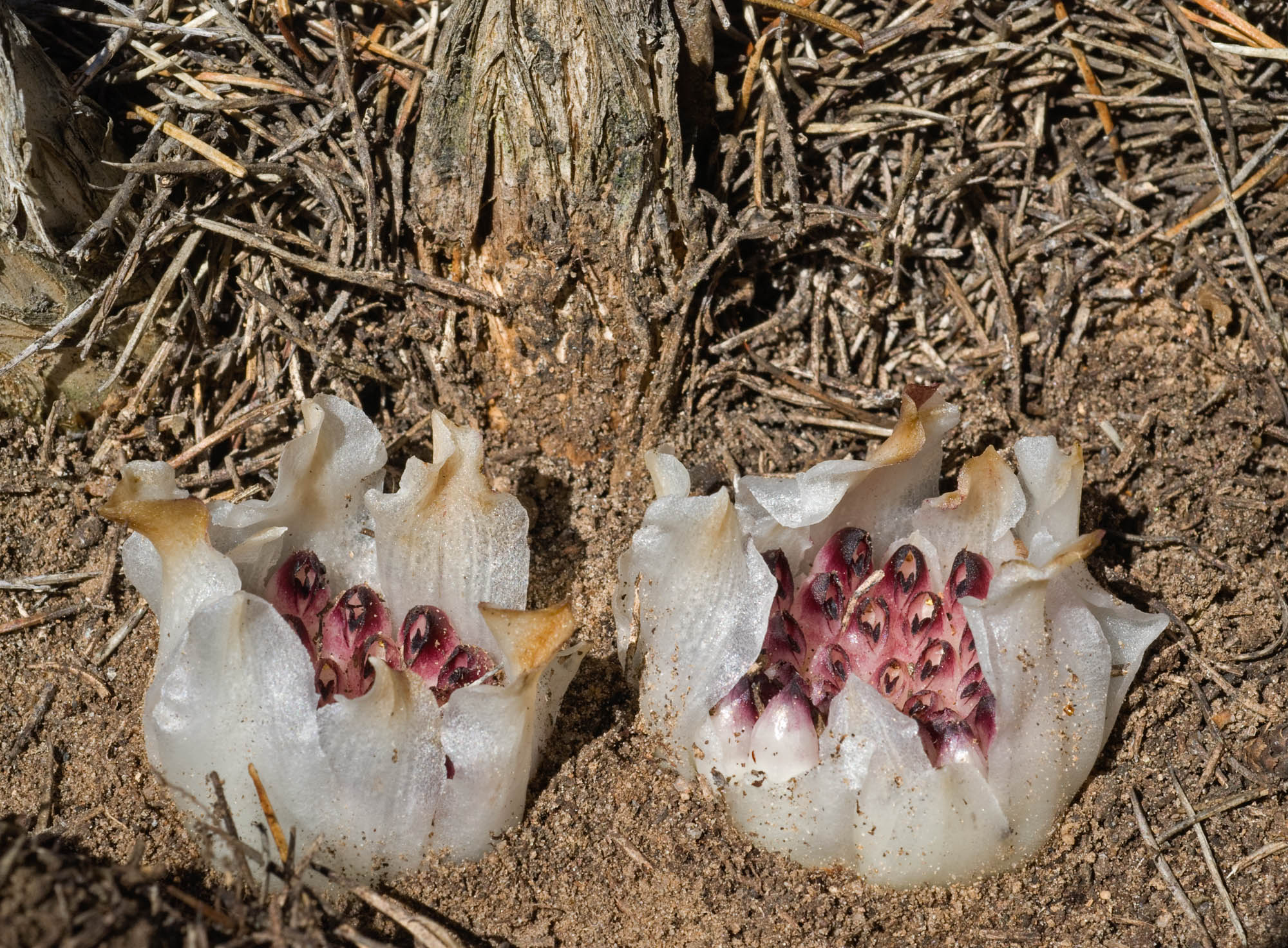 Specialised pollination
Through some clever evolution, Rhizanthella gardneri has adapted to be pollinated by flies. It's key to allowing the plant to no longer need a flower stalk.
"The fly crawls into the ground to find the flower, we've seen it do that – and you can actually see them hanging around where the orchids are."
Much like a human swiping Tinder from the safety of their lounge room, this lets the orchid avoid emerging into the harsh light of day to reproduce.
"The insect's doing the work of finding the flower, so the underground orchid doesn't have to come aboveground".
Creating it's own niche
So, with a little adaptation, the orchid has been able to sustain its ~alternative~ underground lifestyle.
It's seeing bizarre and beautiful plants like this that make botanists very excited to get outside, even if the plants themselves are not.