Meetings, yoga classes, weddings, birthday parties—whenever you want to gather people for any occasion, there's one thing you need: space.
As the shared economy industry grows, so do the innovative ways to connect unique spaces to people. These solutions have seen rapid growth.
One example is Perth-based SpacetoCo—a platform that connects unused spaces to communities. SpacetoCo's platform managed to catch the attention of Shark Tank's Steve Baxter when the team appeared on the Channel 10 program earlier this year. They even received a cool $210,000 of investment from Steve.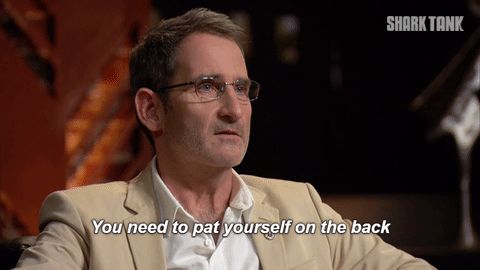 So what was it that made their idea such a winner for the investment-savvy Steve?
Connecting people to spaces
Disruption is appearing everywhere in our day-to-day lives, including the way we use physical space.
Daniel Franco, cofounder of Perth-based SpacetoCo, described how he and the team identified the opportunity.
"SpacetoCo just popped into Jeremy's head one night: that there is this amazing space around us that is poorly used—we don't share it enough"
"We see it with bedrooms and houses with Airbnb, with cars and Uber. Naturally it was like, well, what about this space that's around us like spare offices, backyard pools and tennis courts?"
Rather than just sharing homes like Airbnb, Daniel explains how SpacetoCo aims to use every corner of every building effectively.
"The Co of SpacetoCo is essential and represents community, communication, cooperation and collaboration."
Swimming with the sharks
Daniel says SpacetoCo's national television appearance gave the team a great learning experience.
"Since filming, we've learned so much more about our business and customers. We were maybe not as prepared as we could have been, but we went on and had some fun and got a shark—Steve Baxter," he says.

"Our goal was to go on and get a deal, and we achieved that. It's been a great opportunity to get our name across Australia and we got a pop that week of activity, and since then, it's been a steady increase in activity in people listing spaces and bookings. It's helped us build our brand and audience. It's almost like a warm intro."
Even with the publicity, Daniel describes a smaller event as being one of the best outcomes from the appearance.
"We got our first fan mail, which was quite humbling and which took the cake. A kid in country Victoria sent us a letter asking to know more on what we do"
When asked about the plans for the $210,000 investment, Daniel says there are two primary objectives.
"Development—bringing our development in house. We have a number of proven things with revenue attached to the products we need to work. The other is working with councils—we have a number of things that we need to work on to get more of a product-market fit."
It's through collaboration that diverse ideas and minds come together to create new innovations. Shared spaces, such as co-working offices or community sites, offer a breeding ground for collaboration and the growth of new industries. This growth creates new jobs and boosts the local economy. As they often say with emerging industries—watch this space!