There's no denying that the world's moving towards electric vehicles (EVs).
Half of all new cars sold in Australia by 2035 will be electric, even without policy support to drive change, a government analysis predicts.
Meanwhile, Britain will ban the sale of new petrol, diesel and hybrid cars from 2035, and in Norway, 60% of new cars are fully electric and 15% are hybrids, making three-quarters of new cars at least partly electric.
Despite Australia lagging a long way behind Norway with only 0.2% of fully-electric new car sales in 2018, sales are rising.
Sparking interest
For Australia to take advantage of EVs, it needs a layout of charging stations across regional areas.
After all, who wants to buy a car that runs out of juice when it leaves the city?
This is even more important for WA, with its vast open spaces.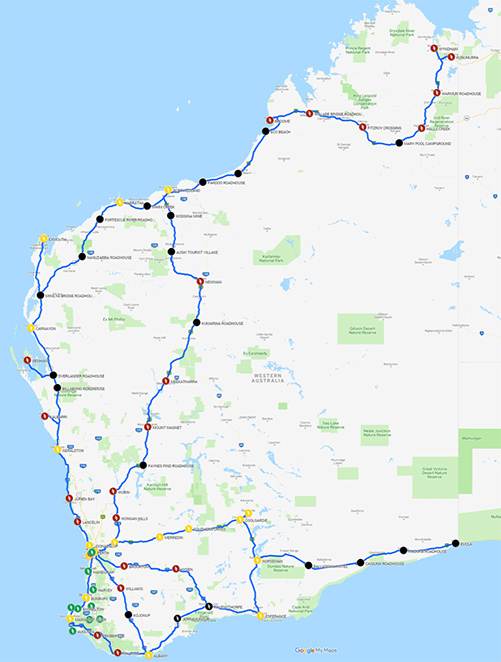 Professor Thomas Bräunl from UWA has co-authored a new paper about the optimal layout for regional WA.
Thomas says, as battery prices decrease and EVs become more affordable, people will start buying them.
"When that time comes, we need to be prepared with the necessary infrastructure," he says.
To develop the plan, Thomas and his team considered many factors, including the distance an EV can travel.
Charged up
Most EVs have a driving range of approximately 300km, depending on the car and battery size, use of air con or heating and driving style, he says.
"For this study, we decided a 'safe' range was 200km," Thomas says.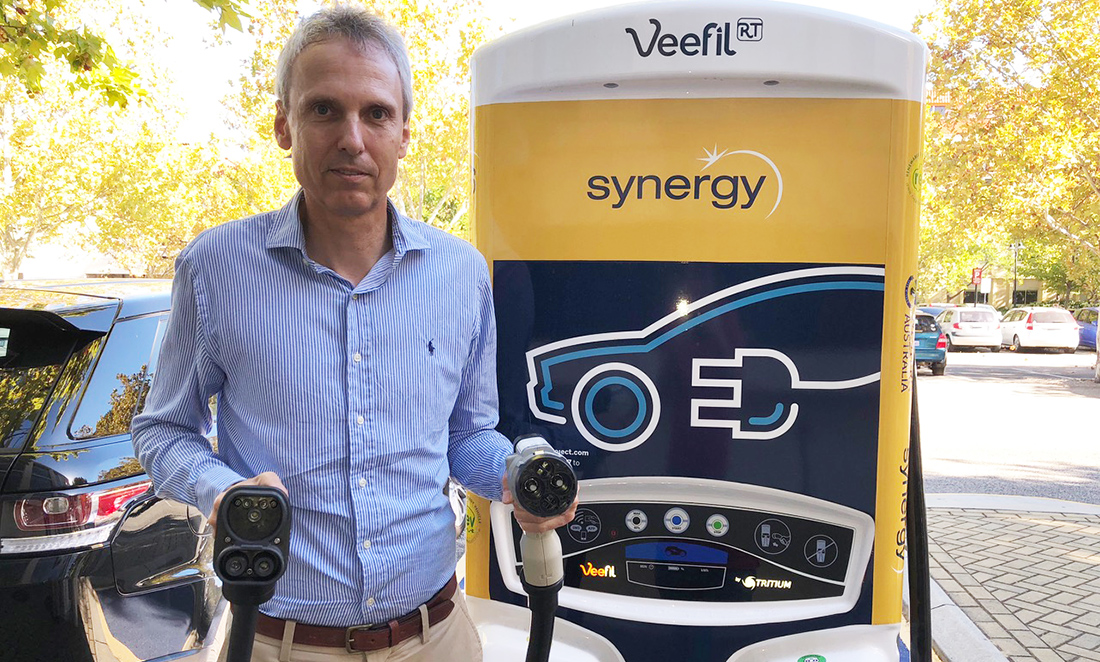 Traffic flow through different regions was another key factor.
Using data from Main Roads WA's Trafficmap, they studied how many vehicles travelled along regional roads.
Roads that are busier than others – say, going to Margaret River compared to Eucla – will need more charging stations.
The highway of the future
Charging stations in the right places is a good start, but they also need to charge cars quickly.
Driving 200km then having to wait 16 hours to drive another 200km puts a dampener on a road trip.
Thomas and his team recommend using direct current (DC) instead of alternating current (AC) to get around this problem.
"DC charging has replaced AC charging as the preferred method for public charging stations for all new-generation EVs," says Thomas.
AC charging, which is how you would charge a car overnight at home, may take 13 hours to charge for a 200km drive.
Thomas says DC charging would take about 6 minutes at the busiest hubs on the layout.
Charge my account
At less than $24 million, the estimated cost of the layout is surprisingly affordable.
"A single hydrogen refuelling station can cost $5 million, so by comparison, this is much more affordable infrastructure for consumer vehicles," Thomas says.
While hydrogen may be useful as an export commodity and fuel source for long distance transport, EVs are the most sensible technology for regular drivers.