You might feel a bit … well, silly, wearing it.
But the creators of this brain-boosting technology claim it has big benefits.
It's called humm, and it's a wearable patch that stimulates the brain with a small electric current.
Humm promises to help its users remember more, focus more easily and multitask better.
It's even pitched as an alternative to a cup of coffee, allowing a mental boost late in the day without the sleep disruption.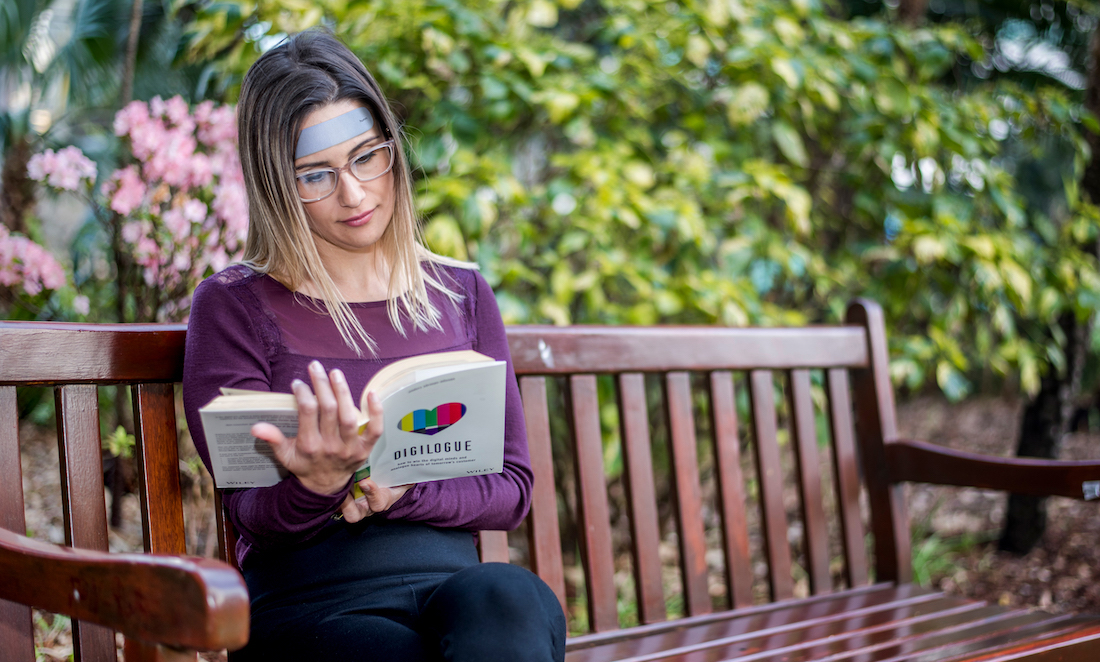 A state of learning
Humm founder and Chief Executive Iain McIntyre says the electric current causes the brain to go into a state called theta.
"It's a state where learning is quite easy," he says. "We help [people] to learn like they're a child again."
Iain says the tech is grounded in two decades of clinical research into something called transcranial alternating current stimulation (tACS).
He says the stimulation has been shown to improve working memory by about 20%.
"That means that, at any moment, you can remember 20% more spatial information – the placement of things – 20% more numbers or digits or 20% more order of things," Iain says.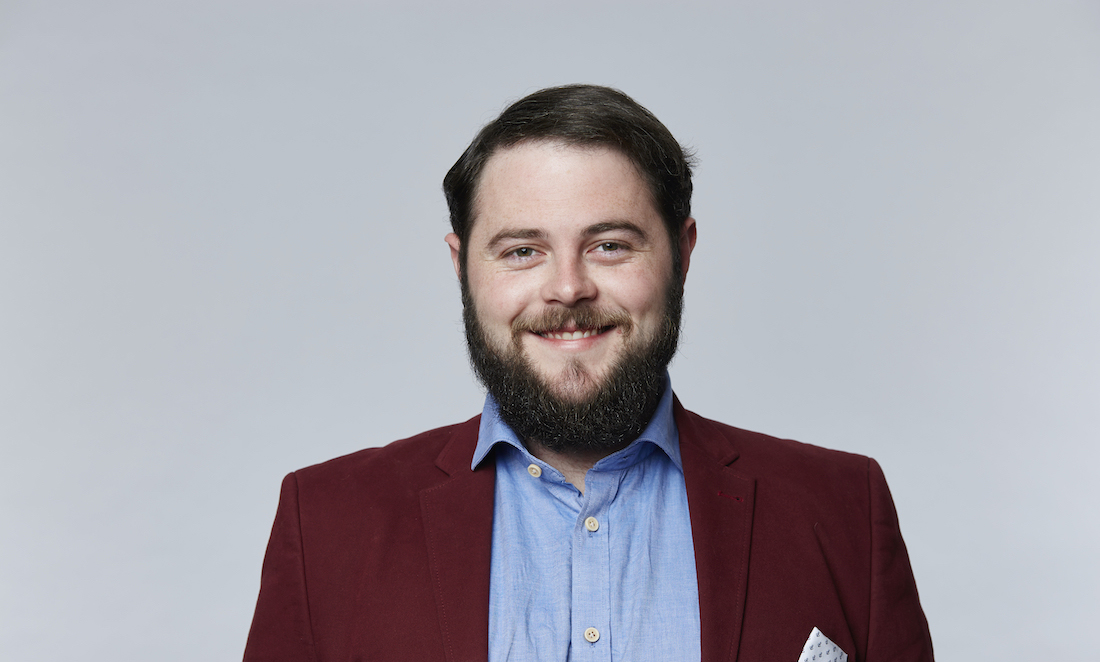 The company's own clinical trial at UC Berkeley, which is yet to be published in a peer-reviewed publication, showed similar results.
2-hour boost
Iain suggests that wearing the humm patch for 15 minutes provides a mental boost lasting up to 2 hours.
He says that's the maximum amount of time people typically do structured learning or difficult tasks before needing to take a break anyway.
"We temporarily boost the capacity of the brain to learn."
"It doesn't stop it getting tired, it doesn't stop you getting frustrated," Iain says.
When the patch is on, Iain says some people feel warmth, while others feel cold or a twitching of the nerves on the forehead – although people generally stop noticing it after a couple of uses.
He says it's as safe as meditation, but there's no getting around being self-conscious about wearing a giant sticker on your forehead.
"It's a new technology, and it is quite strange," Iain says.
"We think over time it'll become more like the Apple AirPods.
"At first, these kinds of weird products, people don't want to use in front of other people … but then, over time, it becomes more and more acceptable."

From Perth to Silicon Valley
Iain and fellow co-founders are all from Perth and studied together at UWA.
The group moved to San Francisco to work with the Neuroscape lab and take humm to the next level.
There are a lot of people putting a lot of faith (and money) into the product.
The company boasts big-name backers including Berkeley SkyDeck and UWA and has already raised AU$1 million, largely from angel investors.
Iain says he's just closed another investment deal to boost the company's bank account even further.
Launch time
So far, the wearable patch has only been made available under pre-release to a couple of hundred people.
But Iain says the company has about 1000 pre-orders and plans to launch the product commercially early next year.
It's likely to be sold under a subscription model that sees users charged US$60 a month for an ongoing supply of patches.
The company says it will use the electronics from every patch returned to manufacture new ones.
While Iain believes humm works the same for everyone – whether you're 18 or 75 – the company is pitching the product at 40 to 70-year-old professionals.
"Older people, typically, have already tried all the things like exercise, meditation, sleeping properly, and they're quite familiar with how their brain works," he says.
"So they can tell that our product gives them an effect that they've never experienced before."