Did you know that some of our most beloved earthly tech started in space missions?
Chances are you're using WiFi right now to read this article. Did you know WiFi technology was a result of a hunt for 'evaporating' black holes? Or that laptops were first used by astronauts?
Now a device made to feed Martians could be used to feed Earthlings first.
Life on Mars
NASA aims to take astronauts to the red planet in the next decade or so. Not just to fly by, but to land, explore and work on the surface.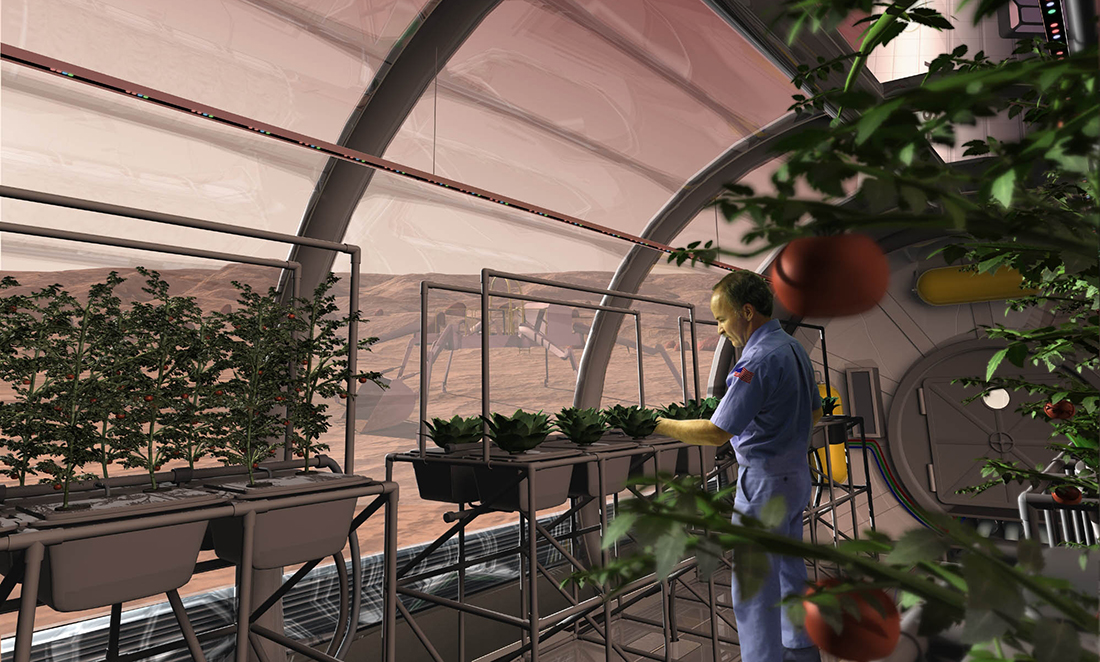 These new Martians will need some basic human necessities—namely food and water. Unfortunately, interplanetary food shipping bears a pretty hefty price tag. It can cost thousands of dollars to ship a kilogram of food to Mars.
By current estimates, a Mars mission would need 3000kg of food per person for a 5-year round trip. The cost to ship all that food would be astronomical. Thus, the new Martians will most likely need to grow at least some of their own food.
Soybeans aren't just for trendy young vegetarians. They're also a good Mars crop candidate. They produce little waste and provide protein and carbohydrates.
Soybeans aren't much fun on their own, but you can process them into flour to make pasta and other foods.
Making space spaghetti
NASA teamed up with researchers from Purdue University to help in their Mars mission. The researchers made a device that could make processed foods out of grains and legumes. Using this, astronauts could turn their grown soybeans into pastas and cereal.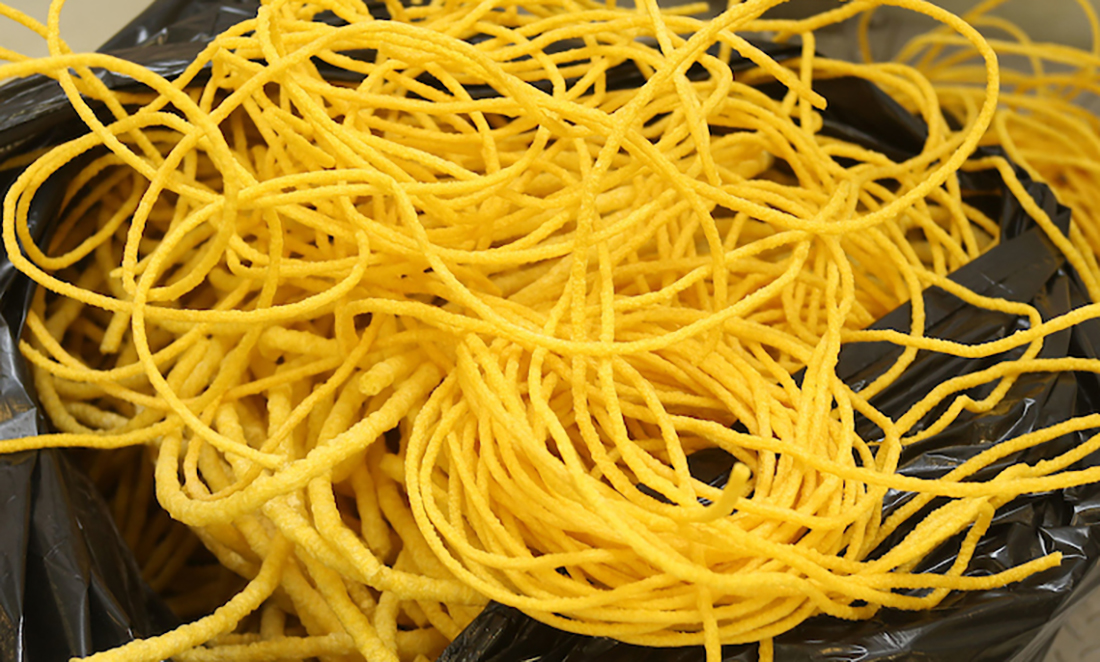 The device is basically a small-scale version of larger industrial extruders. Extruders are machines with many uses. One of the main uses is manufacturing processed foods. Much of our packaged pastas and breakfast cereals come from extruders.
NASA needed their device to be small and light for space travel. Every kilogram bumps up the costs, so on a space mission the lighter the better!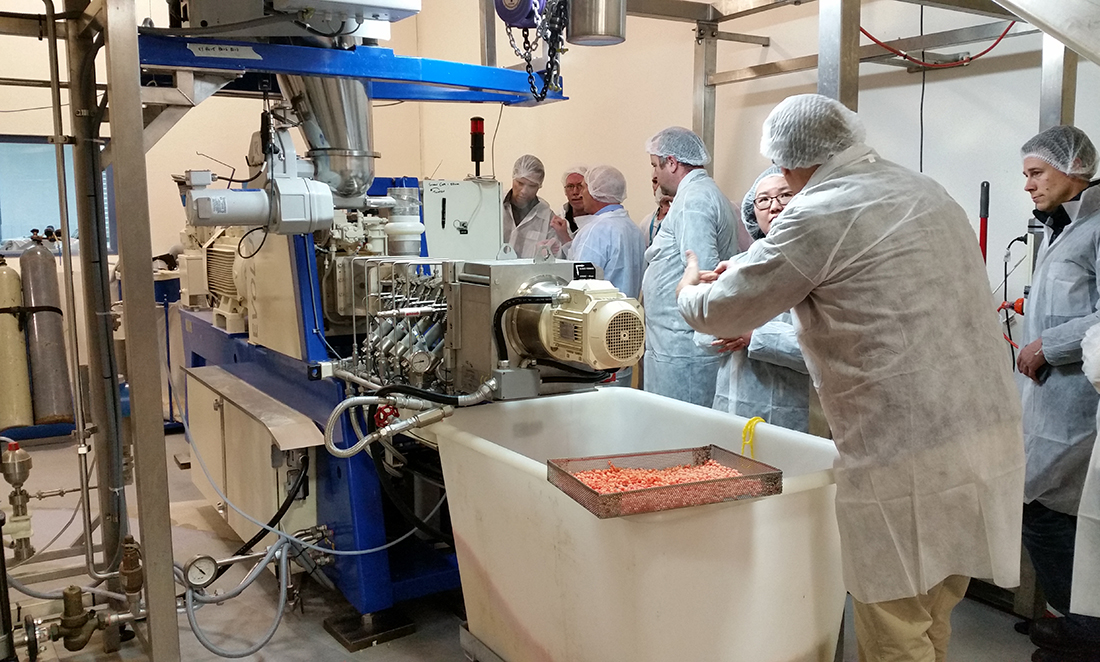 Purdue University's first attempt was a lot smaller than its industrial counterparts. But it still wasn't small enough to send to space. NASA is now requesting they make it 100 times smaller.
There's still a lot of research required before they're able to make version two. But in the meantime, they've found a worthy use for their first creation.
Helping countries in need
Rather than abandon their first mini-extruder, the researchers modified it. They altered the device to process grains grown in developing countries. Now, instead of soybeans, it's better at processing maize, wheat and lentils.
In some African countries, processing grains is a time-consuming process. In Niger, it takes 10 women an entire day of grinding grains to make 30kg of couscous. Purdue's small extruder could produce 300 kilograms per day with the same number of people.
When it comes to improving food production, the cost can be a barrier for these countries. Large-scale industrial extruders can cost hundreds of thousands of dollars. Purdue's little one is designed to be a more affordable option. It wears a smaller price tag of US$20,000.
Purdue is working with entrepreneurs in several African countries to test their device. If adopted, it could have wide-reaching benefits for these developed countries.
Who knows the ways this little machine will change the world before leaving it for redder pastures? Or the potential of all of NASA's other nifty toys. I guess it goes to show that, as you shoot for the stars, you might just land among the spaghetti.