Almost 1000km northeast of Perth, at the gateway to the Canning Stock Route and Gunbarrel Highway, a tiny WA school is attracting attention from around the country.
Wiluna Remote Community School has just 73 students from kindy to year 12.
But in March, the school won a nationwide CSIRO prize for Indigenous STEM education.
Wiluna doesn't have purpose-built science laboratories or easy access to science museums.
What it does have is Indigenous Martu rangers, a protected wildlife enclosure that attracts scientists from around the world and knowledge handed down from arguably the oldest continuous culture in the world.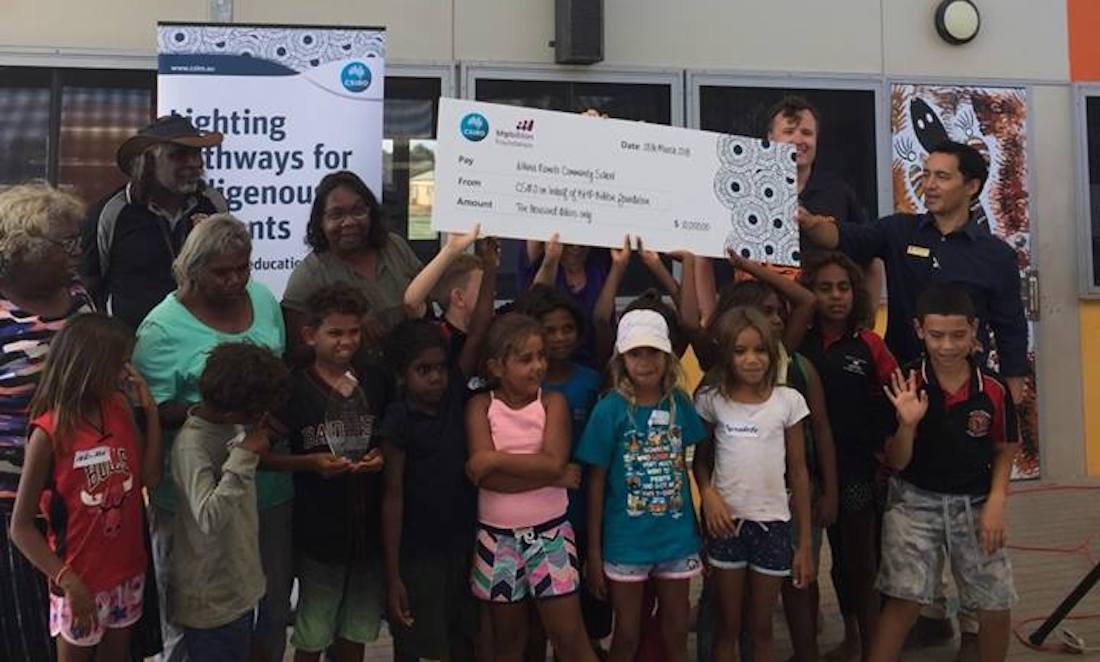 BUSH LESSONS
Principal Adriano Truscott says Wiluna is considered an 'English as an additional language or dialect' school.
"We really recognise that the students are learning standard Australian English," he says.
"That means they're speakers of their own language, they're speakers of traditional languages or Aboriginal English. That's a really important acknowledgement."
Classroom learning at Wiluna is blended with lessons in the bush, looking at concepts such as seed dispersal or the water quality of the local waterhole.
Teachers start with what the students already know.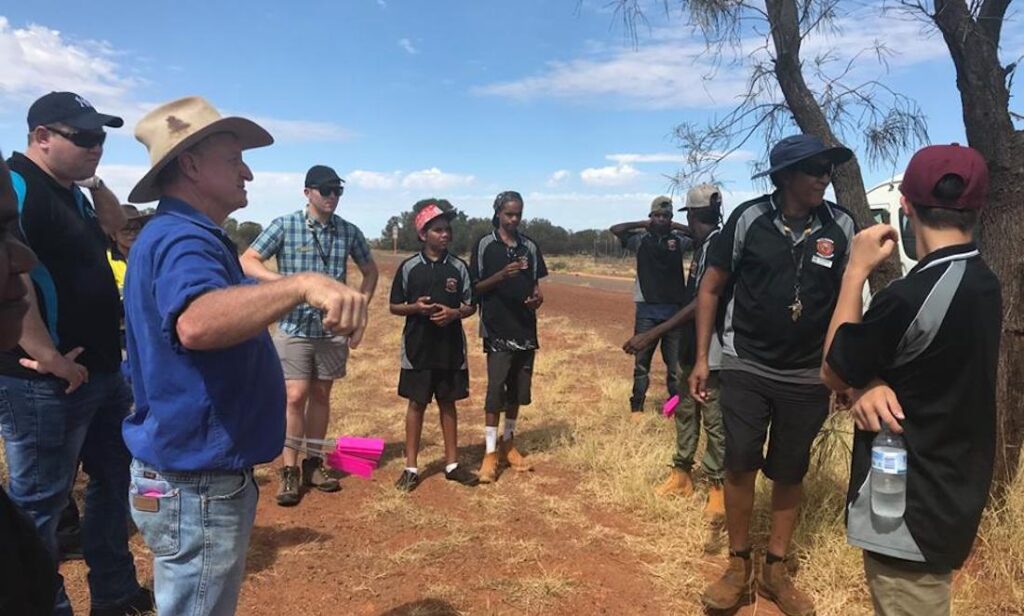 "[The students] will spot a goanna track from a mile off, they'll tell you how fresh the track is, and they'll be able to track the goanna to where it is."
"[The students] will spot a goanna track from a mile off, they'll tell you how fresh the track is, and they'll be able to track the goanna to where it is," Adriano says.
"They'll be able to tell you a story about why the goanna's going to a particular place.
"There's already some really great inquiry and science concepts there … so we'd be absolute idiots to not start with that."
EXCELLENCE ON THE EDGE OF THE DESERT
This isn't the first time the school has been recognised for its achievements.
Wiluna was a finalist in the Excellence in Aboriginal Education category at last year's WA Education Awards.
Adriano himself was up for Primary Principal of the Year.
But he's slow to take any credit for the school's success, saying the work is very community driven.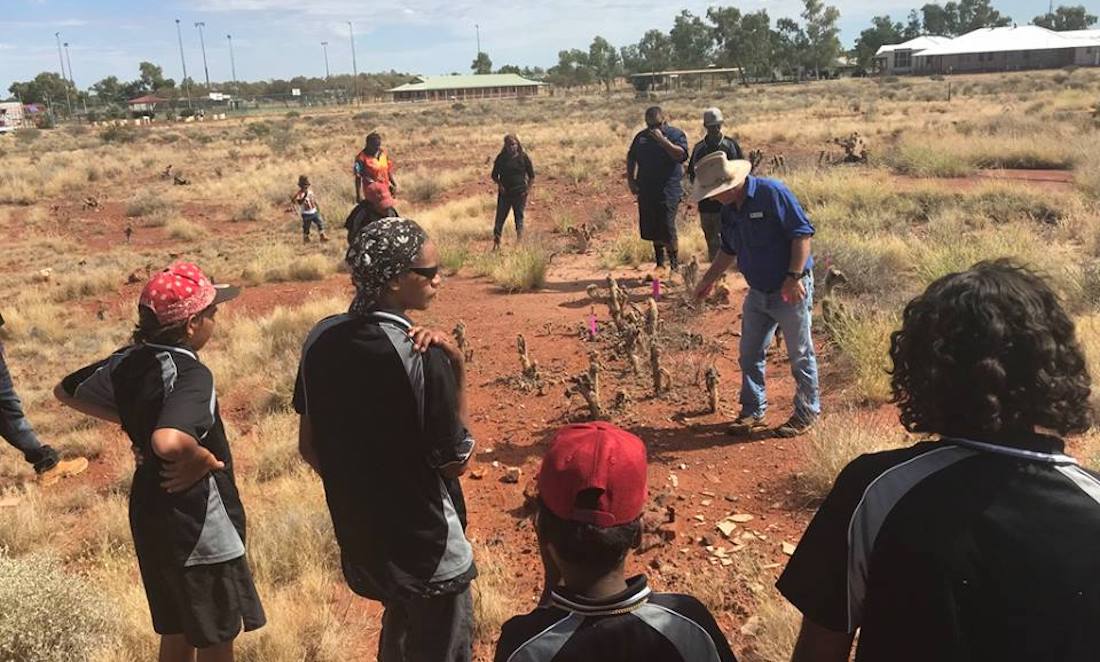 Adriano says the tipping point was when the school created the 'Martu calendar'.
"It's a seasonal calendar that documents the movements and happenings of people, weather, plants and animals," Adriano says.
"If you look at those four areas, that's pretty much life."
A SOURCE OF WONDER
Adriano wants graduates from the school to be able to share Indigenous science with non-Aboriginal people.
He wants to see them develop cross-cultural communication skills and "just be a real source of knowledge and wonder to the broader society".
Adriano says winning the STEM award allowed the school to celebrate Indigenous science knowledge as a community.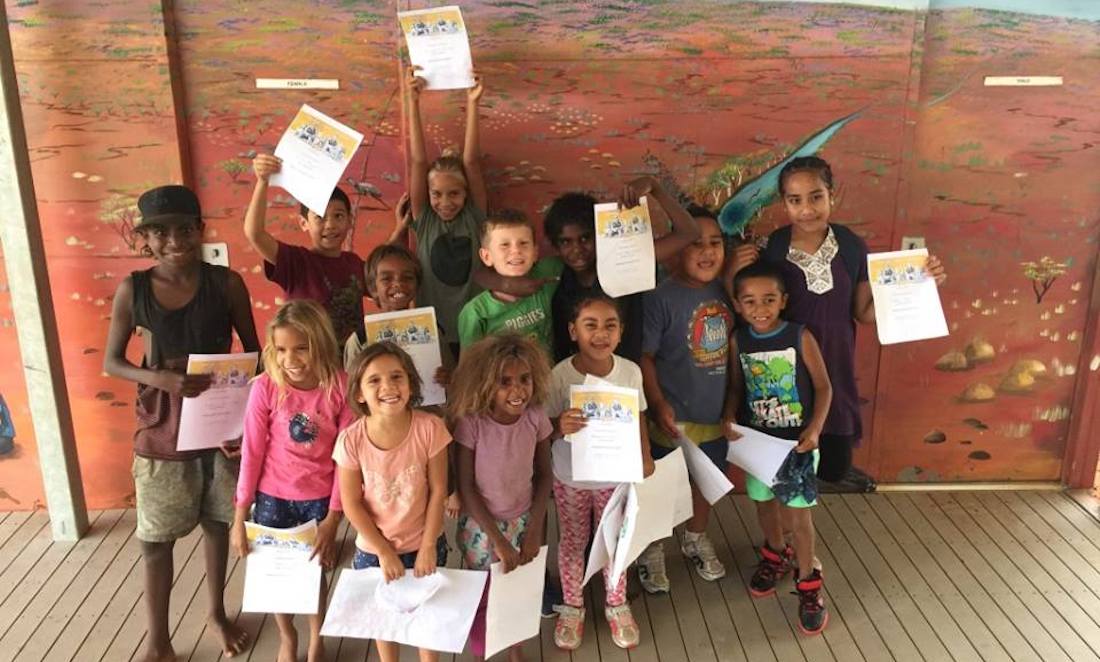 "Our school would not be there if we weren't able to work with our local families and elders and didn't have their generosity, their knowledge and wisdom and love as well," he says.
"They want their grandchildren and children to keep the knowledge going. They talk about … keeping language strong, about keeping culture strong, and this is how they want to do that.
"So it's a win-win really."