'People connectors' who door-knocked more than 37,000 Australian homes found half of those who answered were in psychological distress.
UWA social researcher Lisette Kaleveld accompanied some of the surveys. They were part of the Assisting Communities through Direct Connection project.
She says many people were overwhelmed by financial struggles, caring responsibilities or difficulty finding secure employment or housing.
Others were experiencing unresolved grief or felt alone.
STRESSED AND ISOLATED
For one participant, it was the first time he'd spoken to another human in 5 months.
"It makes you wonder about the levels of loneliness in Australia," says Lissette.
Across the board, almost half of respondents reported being in moderate, high or very high distress.
Lisette led the Centre for Social Impact team who evaluated the project and analysed the survey results.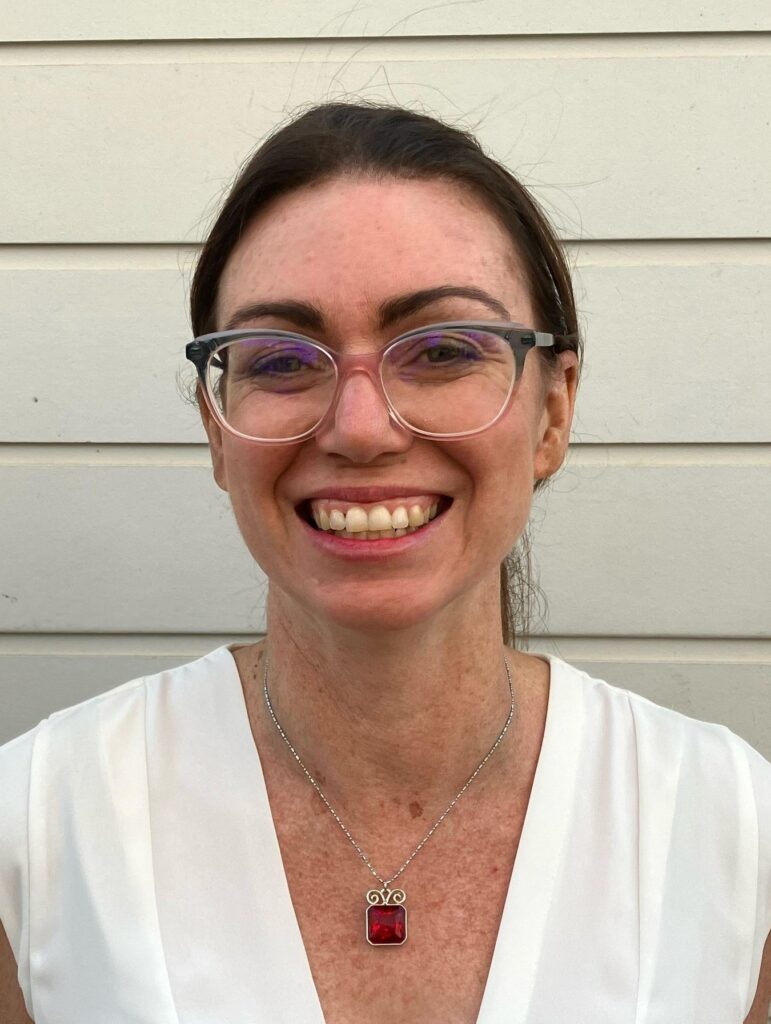 "One in three people are experiencing indicators of poor mental health," she says, "and one in 10 people seem to be not doing very well at all."
That's much higher than what's reported by the Australian Bureau of Statistics.
"It could be a function of the approach, that [door-knocking] was much better at reaching disadvantaged communities," says Lisette.
"Or it could be to do with the time."
"We did collect this during some difficult times for some communities, like after emerging from lockdown or communities that have experienced the impacts of natural disasters."
TALKING TO STRANGERS
In WA, researchers visited almost 700 homes in Beechboro and Ballajura and asked residents how they were doing.
The results were similar to the national picture, with about half of people reporting at least a moderate level of distress.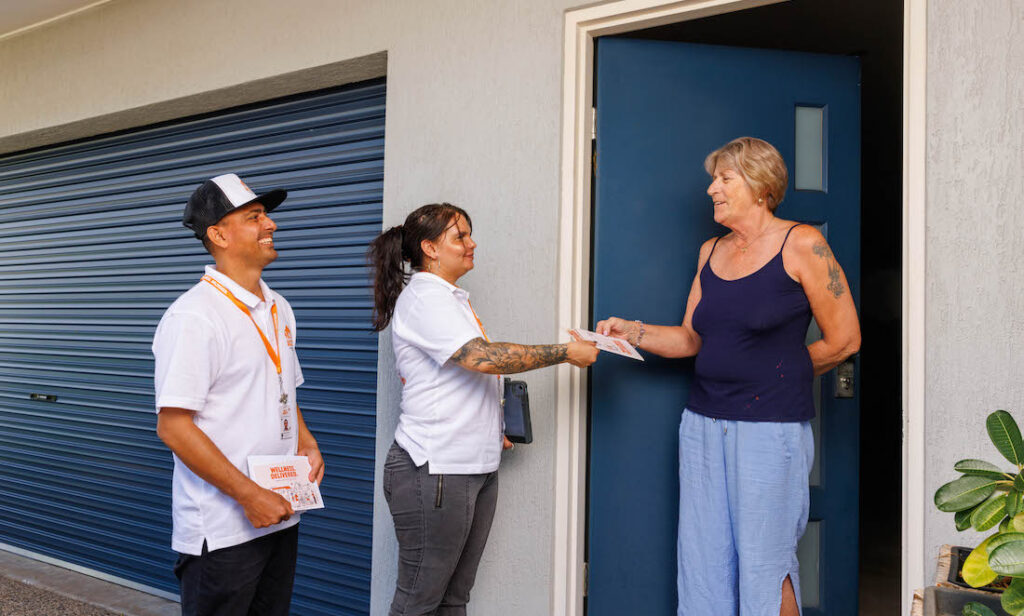 'People connectors' from the Assisting Communities through Direct Connection project doorknocked homes all over Australia. | Image provided
"You think [mental health] is a topic that people are quite reticent about talking about, but it's not necessarily the case," says Lisette.
"Especially if there are some really caring, kind strangers with no agenda, people really open up quite quickly," she adds.
"Some people talked for 2 or 3 hours."
CLIMATE CONCERNS
Climate change emerged as a key issue in WA, with 28% of people identifying it as a large problem or challenge in their own lives.
It ranked first above physical health issues (19%), financial stress (17%) and COVID-19 (16).
Lisette says she was surprised to see climate change rank highly in some lower socioeconomic areas around the country.
"We're yet to really deeply analyse the nuance of that … but there's something there that's interesting," she says.
There were also positive findings. Hobbies, pets and connections to other people helped keep residents mentally well.
MENTAL HEALTH TRIAGE
Lisette says our mental health system often uses universal health promotion approaches such as recommending people in distress contact Lifeline or speak to their GP.
But the research found it's not always effective to put this on the shoulders of people in need of help.
More than 40% of people who had wanted to seek help in the last year couldn't get the support they needed, with cost, not knowing where to get help and shame all contributing.
"There are some people who don't want to make a phone call or would never initiate help for themselves," says Lisette.
"I feel like this personalised approach at the beginning … trying to have a conversation about support needs is really important."
TALK IT OUT
So how can you support someone in your life who may be having a hard time?
"A conversation is an amazing option," says Lisette.
"Because you can actually unpack … what's the resistance? What are you scared of? What do you think will happen? Why aren't you getting help?
"And same for the system. I think we need some investment in having people available in services that can just have a really low-key conversation.
"Someone who can be trained to just explore the needs without any huge agenda."
The Assisting Communities through Direct Connection project is led by Community Mental Health Australia.