It sometimes seems like Silicon Valley is obsessed with perfecting the cheapest, fastest food delivery experience. It's perhaps not surprising then that they've had on-demand grocery delivery for more than 6 years, since the launch of Instacart.
While large Australian grocery retailers have been offering delivery for a few years now, startups offering delivery within an hour or two of an order only started appearing in our country in 2015. And yes, they were all on the east coast.
But the recently rebranded Unocart is changing that—and a few other things for that matter.
Unocart
Founded by Brenda Lai and Tyler Spooner, Unocart works in a way not dissimilar to Uber's gig economy model. Of course, instead of offering on-demand lifts, Unocart connects you with a personal shopper who will go to Coles, Woolworths or Aldi. They'll buy your groceries and then deliver them to you within a few hours.
The Uber Eats of groceries, Unocart is a food delivery startup with a social focus
A pivot from two previous models, Unocart launched in Perth in August and then launched Sydneyside in December.
Throughout their journey, Brenda and Tyler have piled up numerous awards and accolades. Unocart was part of the Sydney-based, Telstra-backed muru-D accelerator program in 2017 as well as winning a number of startup awards, including being named one of Techboard's top 10 up and coming WA startups.
A social focus
Despite pivoting twice, Brenda and Tyler have always been driven by a social focus on helping those facing food insecurity. For Tyler, the focus is also personal, as homelessness was something he experienced growing up in New Zealand.
The pair initially launched Feedmee, a restaurant discovery app that would donate meals to people in need. Every time you booked a meal through the app, a meal would be donated via OzHarvest to someone in need.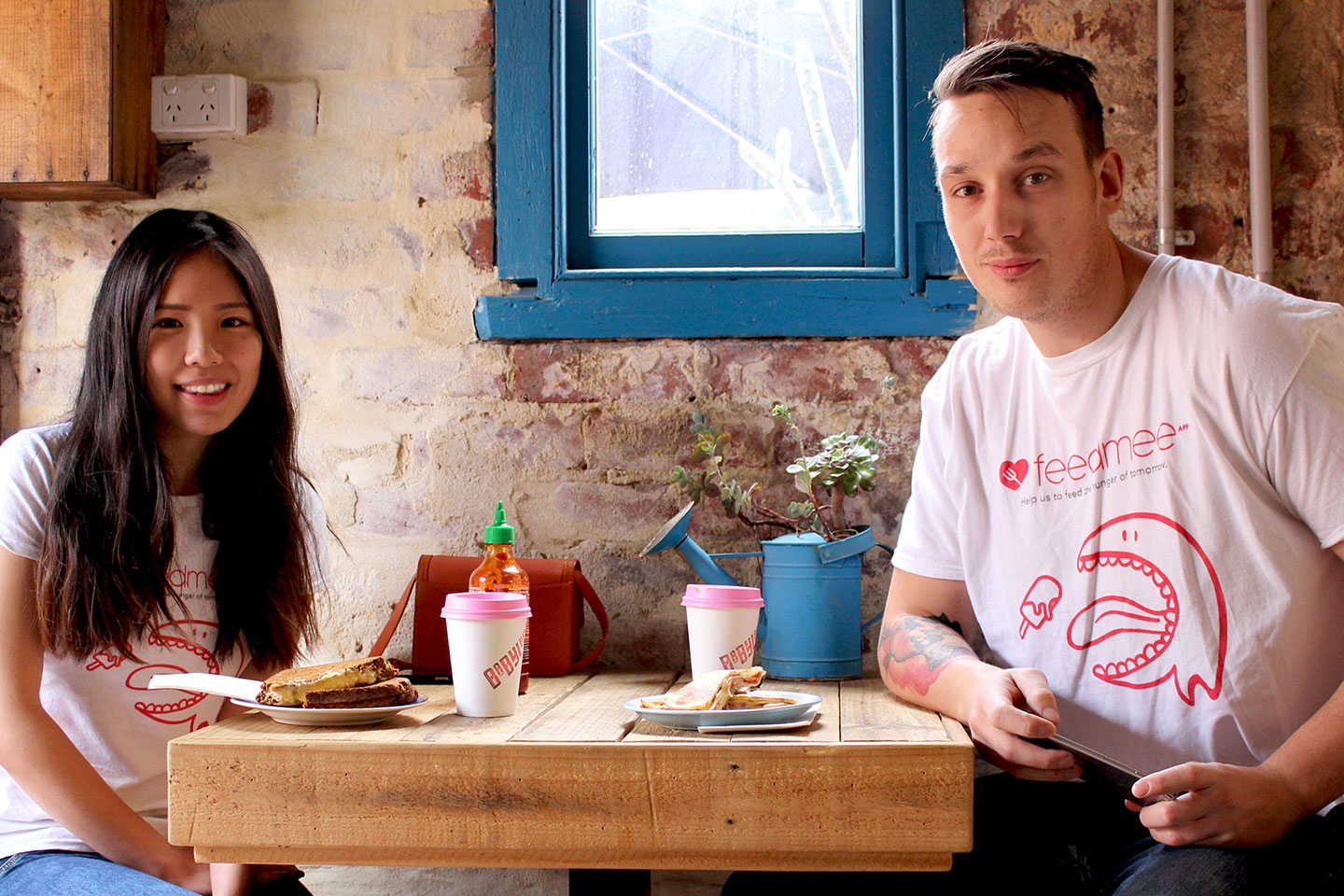 But Brenda and Tyler soon discovered it wasn't financially sustainable. "We wanted to give back, but we weren't making any money," Brenda says. They realised they were "essentially a charity", which made them vulnerable and constantly in need of outside funding.
Instead, they wanted a model that could financially sustain their social focus, so they first pivoted to a recipe app and then again before finally landing on a winner—on-demand food delivery.
Currently, Unocart donates a meal to charity every time a customer spends $50 or more. But the founders have a much more ambitious longer-term goal.
Social innovation
The big vision for Brenda and Tyler is solving one of the key logistics problems faced by food charities—the storage and delivery of food.
"We want to duplicate our delivery system for charities."
In other words, they want to provide charities with a version of the system Unocart uses to manage grocery deliveries. In so doing, they solve the issue of charities not having enough storage space or the transportation needed to get food to hungry people.
But, Brenda tells me, they first need to make sure their core business is financially sustainable. In this way, they ensure the long-term viability of both their business and their social mission.
It's a new way of thinking about social enterprise. "We're focusing on making our business profitable and sustainable," she says. "Giving back is still a very important part of the company. We're a business that wants to focus on giving back."