I'd imagined they'd arrive disguised somehow, as if to limit any thoughts of garden-variety insects.
Instead, the tiny crickets sit naked in the bowl with just a sprinkling of seasoning, their legs and antennas flailing.
They look like they've been harvested straight from my veggie patch.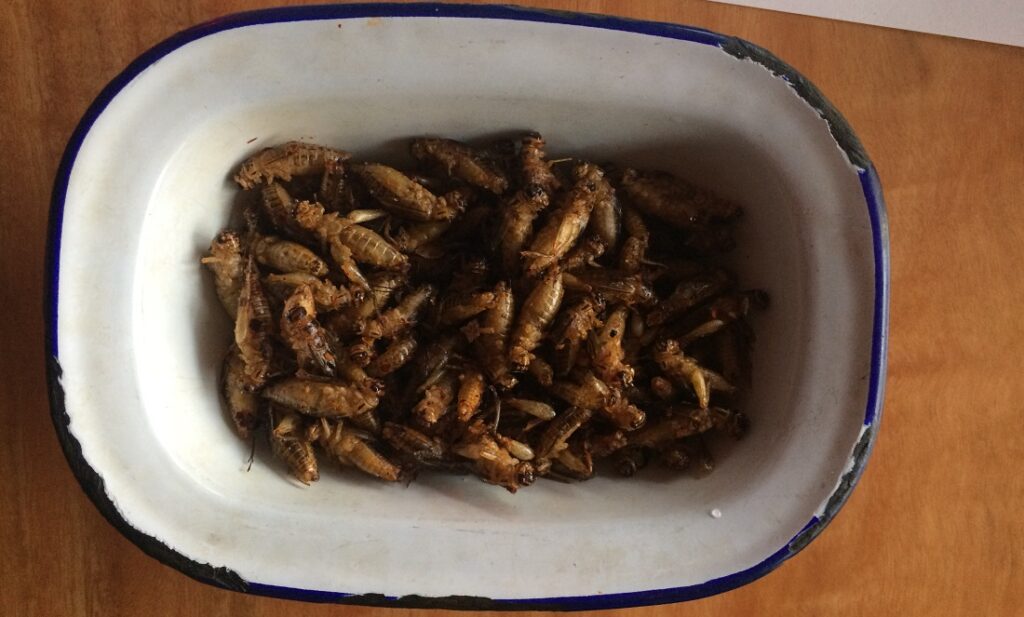 the tiny crickets sit naked in the bowl with just a sprinkling of seasoning, their legs and antennas flailing
But from a health and sustainability perspective, there's a lot to like about eating insects.
Crickets, or chapulines as they're referred to on the menu here, are packed with protein.
There are other health benefits of eating insects too, with the critters full of fat, vitamins, minerals and fibre.
They can be farmed with a fraction of the greenhouse gas emissions of mainstream livestock. They are cheap to produce.
And because they're cold blooded, insects are very efficient at converting feed into protein.
The crickets on my plate, for instance, need 12 times less feed than cattle, four times less feed than sheep and half as much feed as pigs and chickens to produce the same amount of protein.
So why are so many Westerners, most of whom would happily munch on a prawn, so squeamish about eating bugs?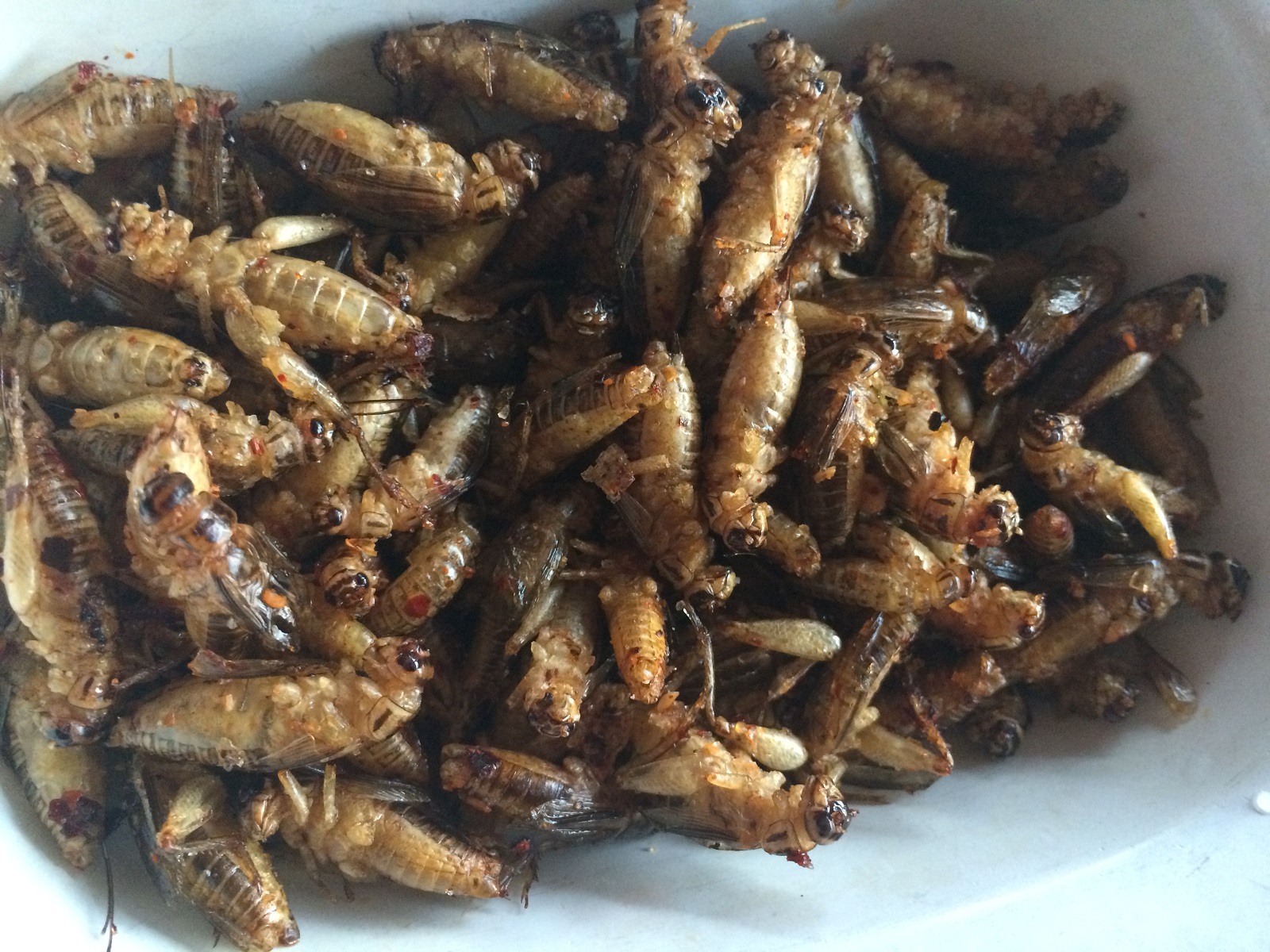 A 2013 United Nations report found insects form part of the traditional diet of about 2 billion people, and 1900 insect species have reportedly been used as food.
Globally, the most commonly consumed insects are beetles (31%), caterpillars (18%) and bees, wasps and ants (14%).
Less common are grasshoppers, locusts and crickets (13%), cicadas, leafhoppers, planthoppers, scale insects and true bugs (10%), termites (3%), dragonflies (3%) and flies (2%).
But back to El Publico.
The friendly waiter tells me the crickets are a very popular choice at the Highgate restaurant, although she herself is vegetarian.
She says they are supposed to taste—of course—like chicken.
I've also read crickets taste of nutty shrimp, sausages, popcorn and almonds.
So what is eating crickets really like?
The first flavour you get is a hit of salt and spice from the chilli seasoning.
The texture is similar to a Twistie … crunchy at first, then soft.
The best comparison is probably to pork crackling—a salty, meaty, deep-fried concoction with a hint of potato crisp.
Ultimately, crickets, like tofu, tend to take on the flavours of what they're cooked in.
Are they the future of food? Perhaps, just like tofu, insects will slowly work their way onto Australian plates.
Would you try one?