When Rebecca McMahon learned that a plastic cup takes 450 years to break down in the environment, she was shocked. Most people would be. But most people probably wouldn't have done what Rebecca did next: create a circus show.
BALANCING ACT
450 Years is a circus acrobatics show that tackles the issue of plastic pollution, presented by Kinetica Circus Arts, the winners of the 2017 FRINGE WORLD Best Circus Award. The show, which is aimed at a family audience, imagines a world where plastic has taken over every part of our lives.
"The theme of plastic pollution and the environment was a really great message to get across to all generations," says Rebecca, co-director and choreographer of Kinetica Circus Arts.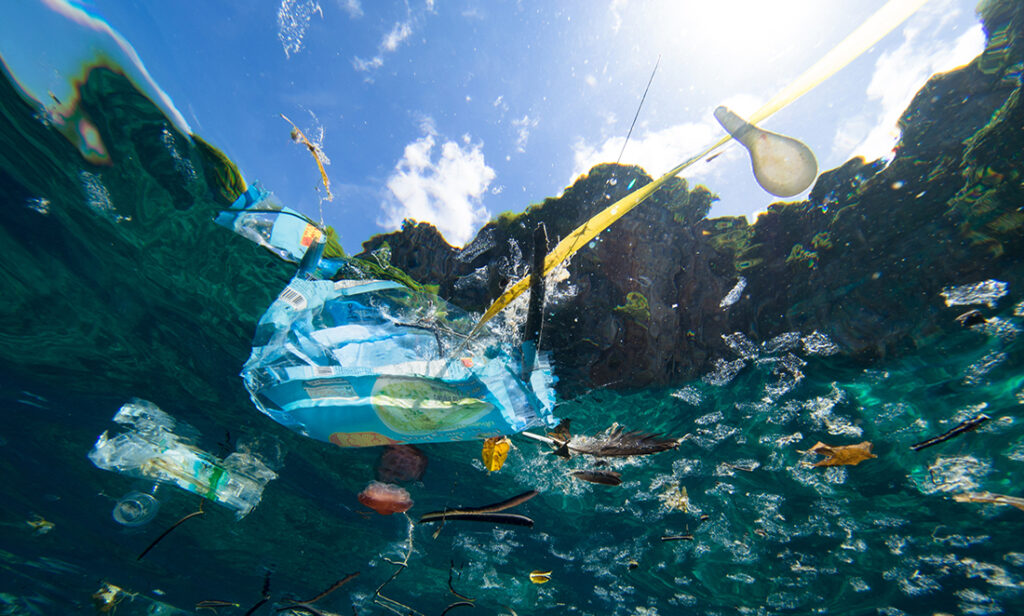 "We're hoping to help people understand the scope of what's happening with plastics in the world in a bit more of a visual way."
The show was inspired by the government's recent plastic bag ban. While Rebecca applauded the policy along with many Australians, she suspected there was a lot more to the issue.
"I asked our performers to do some of their own research about the environment and plastic and see if they could use those facts as inspiration for the show. They came back with so many amazing and diverse ideas that we knew we had a great concept for a show."
Indeed, the show itself has become a mission in recycling. The Kinetica team scoured the suburbs to hunt for abandoned plastic that could be used for the show.
"We've collected a lot of plastic from the environment, and we're using that waste to make props and costumes for the show and also the set."
"We thought that would be a really great visual for the show and also get the message across as well."

EDUCATING THE COMMUNITY
The show was awarded an Inspiring Australia Science-Arts Grant from Scitech and FRINGE WORLD.
"Scitech's support of FRINGE WORLD events is made possible via our existing relationship with Inspiring Australia, an Australian Government initiative," says Deb Hancock, CEO, Scitech. "As part of our vision to engage all Western Australians in STEM (science, technology, engineering and mathematics), we are delighted to be partnering with FRINGE WORLD Festival, which will allow even more Western Australians to envisage a bright future through the development of STEM skills."
As part of the Science-Arts Grant, the Kinetica team took the opportunity to educate the community about the problems with plastic waste.
"We held a community workshop during 2018 National Recycling Week where we invited community members to bring plastic from their household that was going to be discarded, and we helped them to recycle it into reusable products like terrariums and pot hangers and jewellery."
Sometimes scientific concepts can be very abstract, but a show like this can present things in a more visual way that helps people understand things better."
450 Years will run from 12 to 17 February in the Big Top at The Woodside Pleasure Garden in Russell Square, Northbridge. Tickets range from $15 to $25.