So great was the demand to contribute that the Northern Agricultural Catchments Council (NACC) got to thinking: how could community volunteers help?
The answer was simple: they could monitor the coastline.
But how? With their smartphones, of course.
NACC had an app developer create the photo monitoring app Photomon. The app enables volunteers to take photos on their smartphones to record coastal erosion. By comparing pictures taken at the same site over time they can see exactly how far the coast has eroded and in what manner the erosion occurs.
ARMY OF VOLUNTEERS
Since the project started in 2013, an army of community volunteers has snapped more than 10,000 photos at about 100 sites stretching from Guilderton to Kalbarri
NACC coastal and marine program coordinator Dr Mic Payne says the information has proven invaluable in helping land managers plan for rising sea levels and receding coastlines.
He says coastal erosion is an increasing problem with rising sea levels and more intense storms associated with climate change.
"If we were to travel around the country monitoring every site from Guilderton to Kalbarri we'd be there forever," Mic says.
"But this way we've got the information waiting for us in one central database."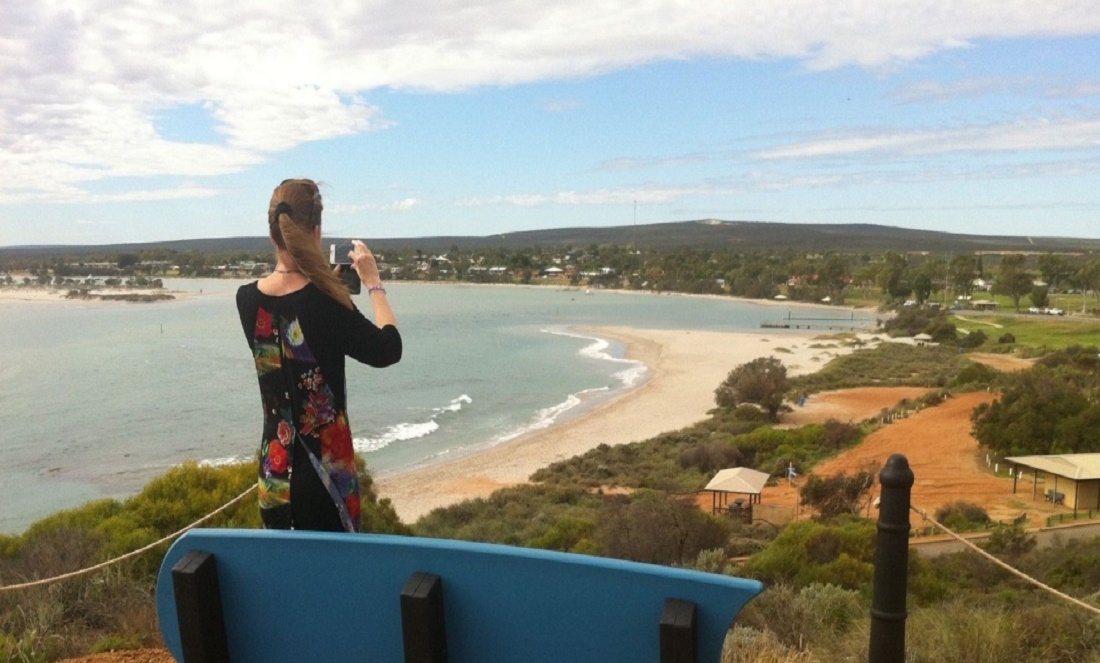 HOW DOES IT WORK?
The app works by using a reference photo — the first photo taken at the site — as a baseline shot that appears as a transparent image. This enables the volunteer to frame the shot in the same place as before.
"That way if anything's changing, it's easily apparent in the frame that you're monitoring," Mic says.
"In the case of beaches you might see the line of erosion start here and later on it's here and then here — you can see exactly how it's changed over time."
The photos automatically upload to a database, along with the date, time and location.
There's no need to manually upload them to a computer and label them.
Once uploaded, land managers can physically see the changes in coastline at particular times of the year, and the extent of erosion after storms.
TRIALS AND TRIUMPHS
While many of the volunteers were retired and initially not very smart-phone savvy, Mic says they soon learned how to use the app.
"We had lots of funky photos coming into the database the start — thumbs over the lens and that kind of thing," Mic laughs.
"But after the training period, they've become invaluable helpers."
So successful was Photomon in monitoring coastline, the app is now being used to monitor weed control and revegetation sites.
NACC is now developing Photomon Services for use by Natural Resource Management organisations.
Anyone interested in Photomon Services can contact NACC's Photomon Services Officer Tegan Clarke.